予備審査を経て、国内外の応募者54名から出場者14名を決定しました。出場者は8月5日から、広島で音楽と平和について学び、交流し、コンクールに挑みます(内容については、社会情勢等で変更の可能性あり)。
Contestants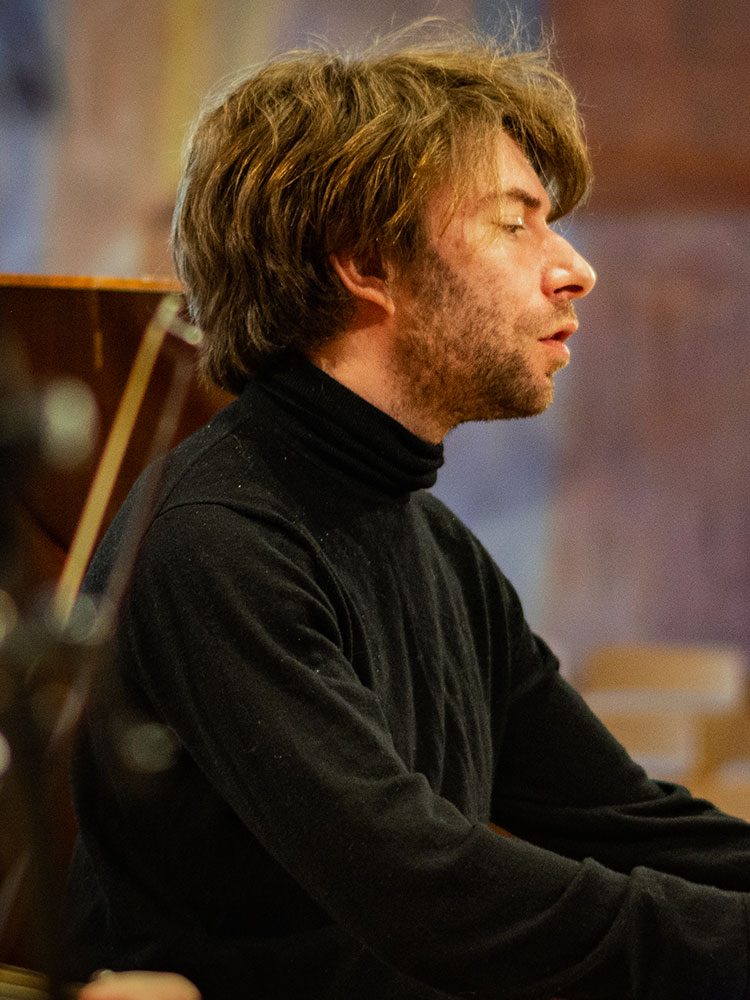 Thibault Back de Surany

France
Graduate of the Carl Maria von Weber College of Music, Thibault assisted Hans Christoph Rademann at the Bach Akademie in Stuttgart for the 2018-2019 and 2019-2020 seasons. He has conducted orchestras such as the Ensemble Intercontemporain, Ensemble Modern, the Freiburger Barockorchester, the Orchestra Extremadura, and the Luxembourg Chamber Orchestra. He has also founded the Salzburg-based ensemble The Van Swietens, dedicated to lesser known Baroque, classical, and early Romantic repertoire.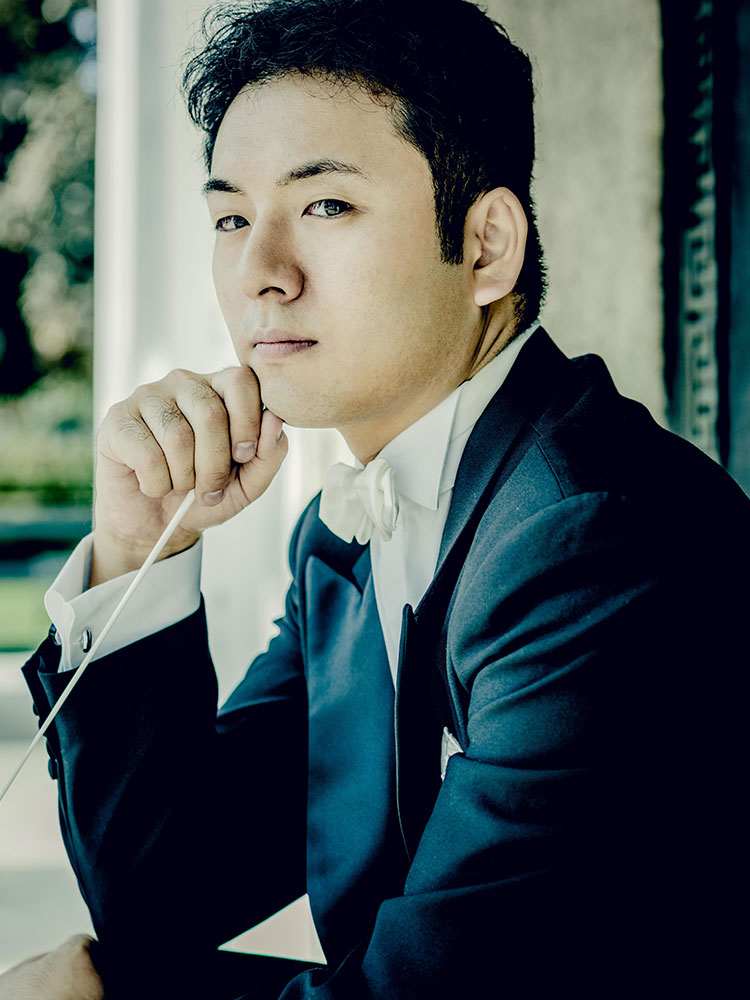 Akito Hiraishi

Japan
Graduate of the Department of Musicology, Tokyo University of the Arts. While studying musicology, he also pursued conducting training at Ueno Gakuen University. After completing his training, he attended the Tokyo College of Music and the University of Music and Performing Arts in Vienna, where he continued to hone his skills.
Beginning September 2021, Akito was appointed Assistant Conductor of the NHK Symphony Orchestra where he assists Chief Conductor, Maestro Paavo Järvi. As of January 2022, he has also been appointed a conductor apprentice for the NHK Symphony Orchestra. He has performed with the Tokyo Philharmonic Orchestra, as well as conducted the Janacek Philharmonic Ostrava, Moravian Philharmonic Orchestra, Savalas Symphony Orchestra, Orchestra Instabile di Arezzo, National Presidential Symphony of Ukraine Moravian Philharmonic Orchestra, and Orchestra Ensemble Kanazawa at seminars and more.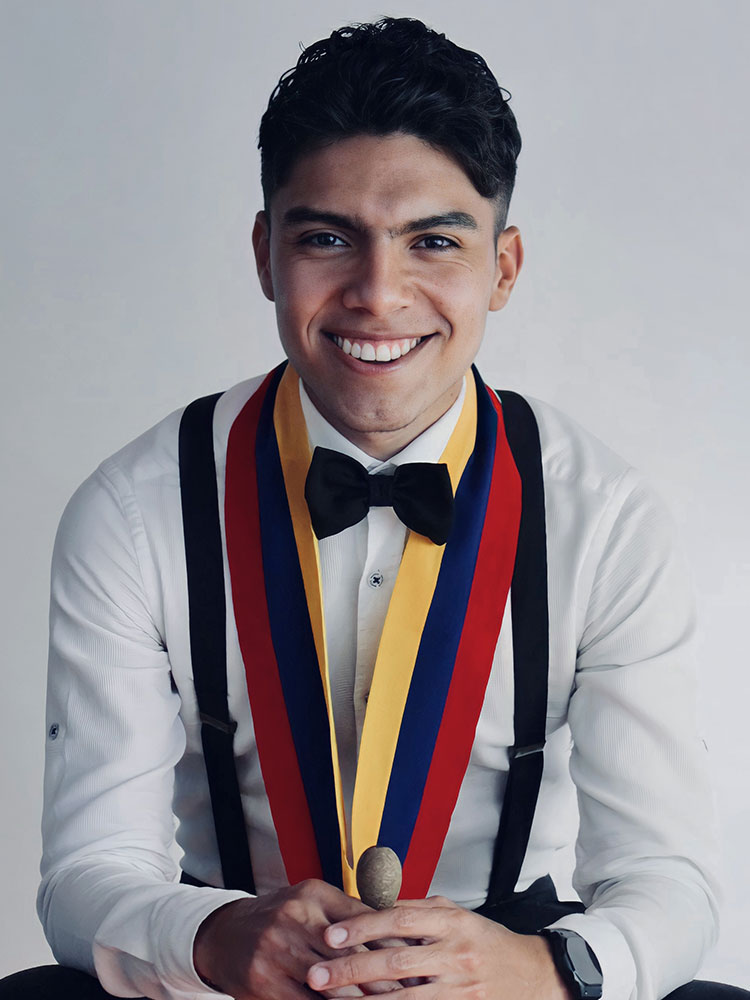 Angel Gabriel Molina Ynojosa

Venezuela
Born in Venezuela. At 11, he began his studies in El Sistema in the Rubén Carrillo in central Cagua. Angel is currently studying for a degree in music with a mention in Orchestral Direction at the National Experimental University for the Arts (UNEARTE). He has had the opportunity to work with different children's and youth orchestras in the state of Aragua, such as the Cagua Youth Orchestra, the Villa de Cura Youth Orchestra, the Victoria Youth Orchestra, and the Council Youth Orchestra, among others. He has also worked with several orchestras in the city of Caracas, such as the Metropolitan Pre-Infant Orchestra of Caracas, the Montalban Youth Orchestra, and the Evencio Castellanos Youth Orchestra.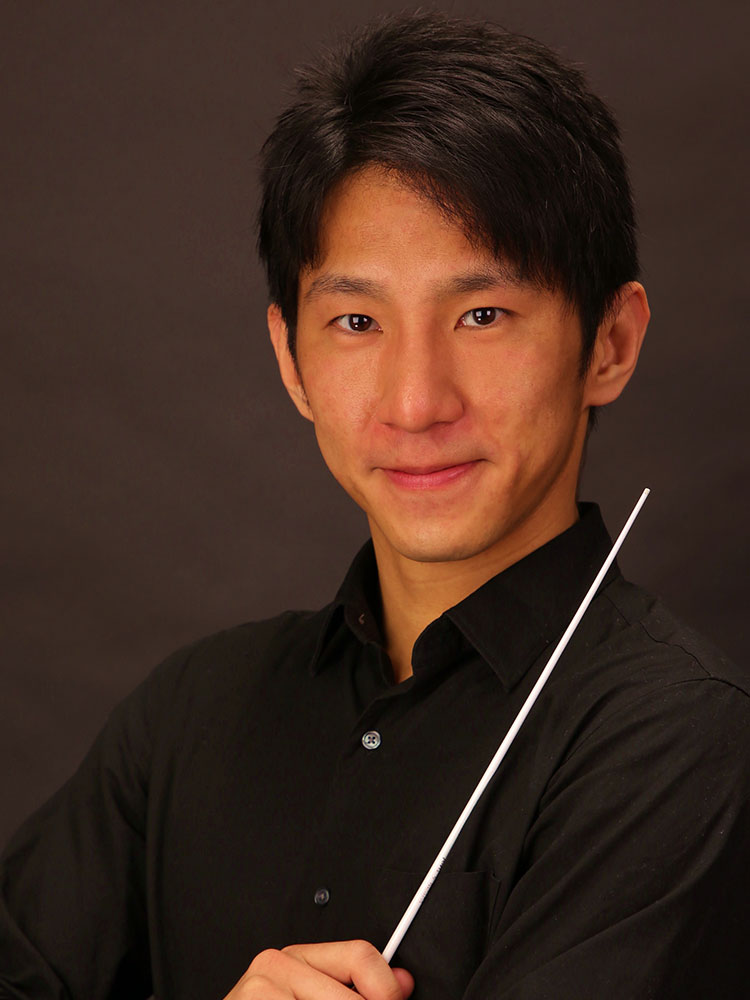 Ryo Yamamoto

Japan
Graduated from the Showa University of Music's Faculty of Music with a major in conducting. After graduation, he studied abroad in Germany, where he studied German music and opera repertoires. In a master class by conductor Christian Ehwald, Ryo received a special prize for best conductor. Chosen for the Kioi Hall Chamber Orchestra Young Conductors Program, he was appointed an apprentice conductor. In recent years, he has worked with amateur and junior orchestras in the suburbs of Tokyo, and has continued to hone his skills under the tutelage of Sebastian Weigle, principal conductor of the Yomiuri Nippon Symphony Orchestra.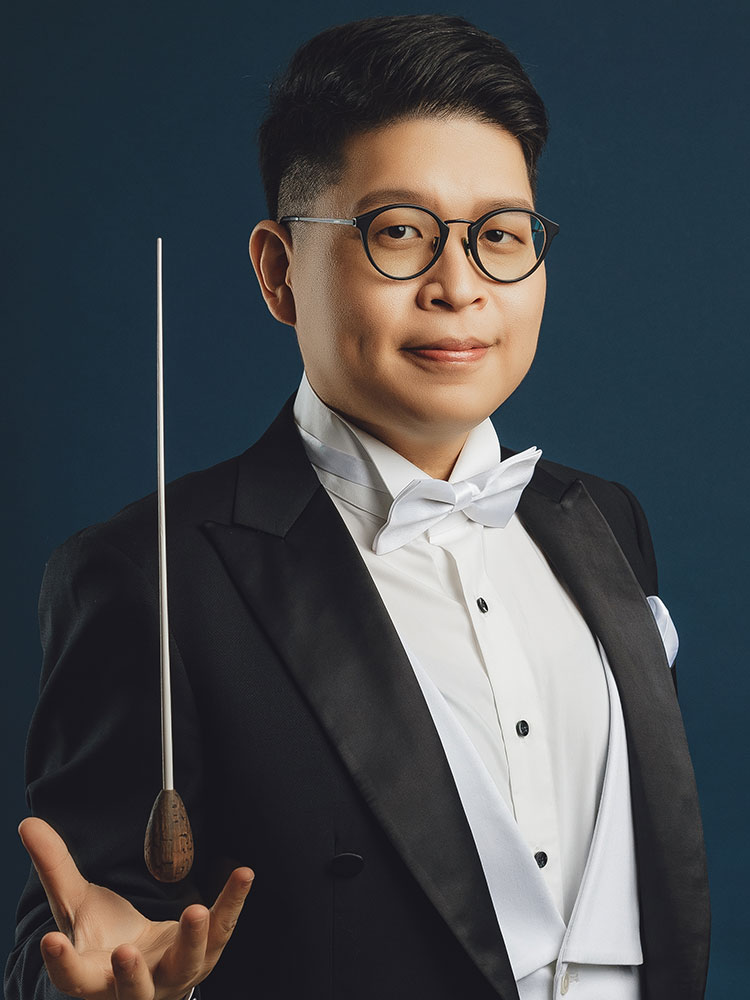 Jia-Hung Zou

Taiwan
His interest in music began when he started to play the trumpet in his school band. After obtaining his bachelor's degree in Trumpet Performance, he worked as a freelance trumpet player and played with most of the major professional orchestras in Taiwan. He then earned his master's degree in orchestra conducting at Taiwan Soochow University. In 2020, Jia-Hung was chosen as a conducting fellow in "Talent Pool" with the Taipei Symphony Orchestra, and in 2021, he conducted recording sessions for mobile game

Deemo II.

He currently continues to establish himself as one of the most capable and effective conductors in Taiwan.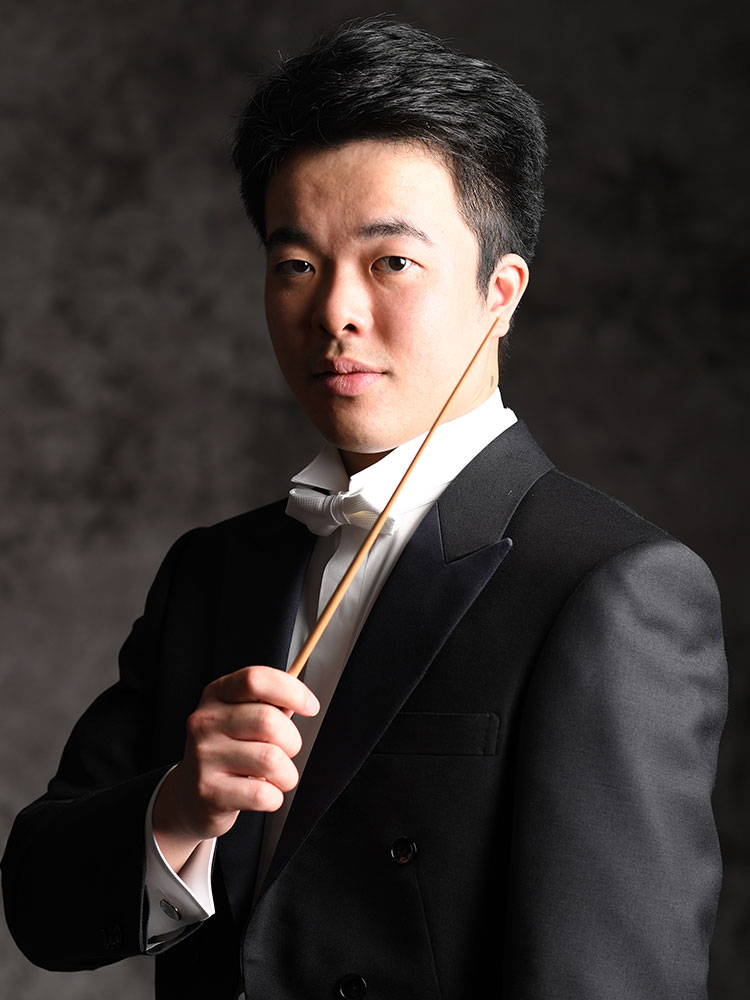 Koki Yamagami

Japan
Graduate of the Tokyo University of the Arts at the undergraduate and master's level with degrees in conducting. While at university, he participated in a master class with Maestro Paavo Järvi and conducted Beethoven's Symphony No. 4. In August of the same year, this was broadcast on NHK E-Tele's

House of Classical Music.


Koki received the Ryohei Miyata Scholarship while at university, and at the time of graduation, he received awards such as the Acanthus Music Award, Doseikai Award, and the Hiroshi Wakasugi Memorial Fund Award. He was also chosen for the 2021 Nippon Steel Arts Foundation Young Conductors Training and Support Program and continued to hone his skills with the Kioi Hall Chamber Orchestra and others.
In October 2021, he was appointed apprentice conductor for the Tokyo City Philharmonic.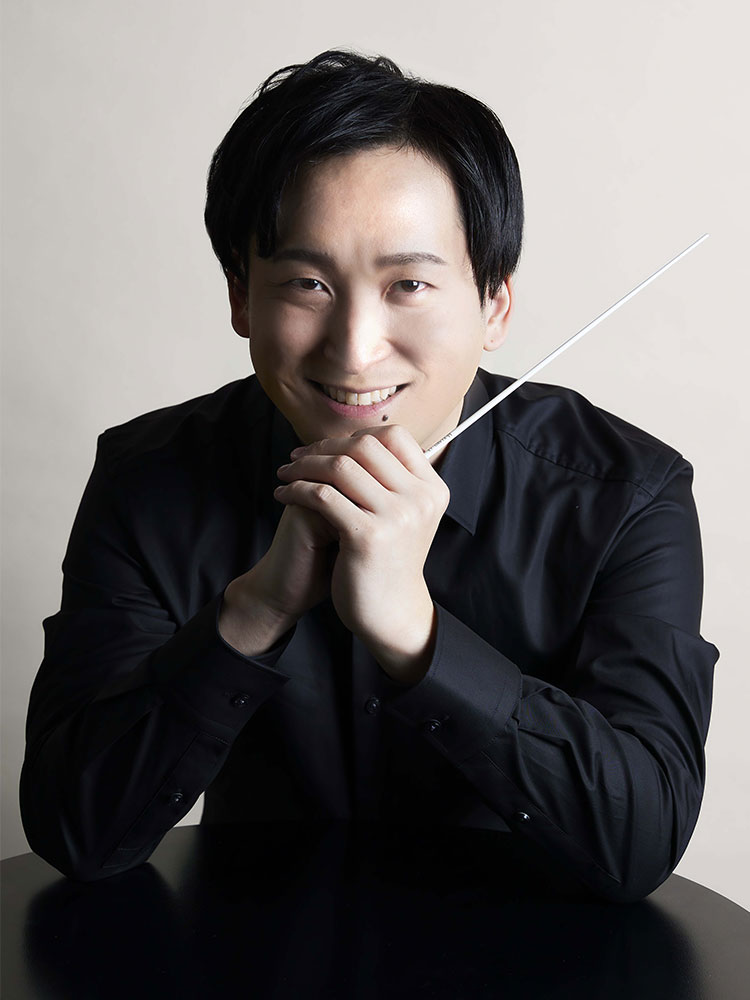 Shun Oi

Japan
After graduating high school, Shun travelled to Europe where he graduated in piano from the Conservatoire à rayonnement régional de Paris (CRR de Paris), early music from the University of Music and Performing Arts Munich, and piano, as well as conducting, from the University Mozarteum in Salzburg. He was the first ever to receive a Yamaha Music Foundation scholarship as a conductor, and he received his master's degree in conducting at University Mozarteum with top honors. Beginning in 2019, he has played piano for the Junge Deutsche Philharmonie. As a conductor and soloist, he has performed with the Yomiuri Nippon Symphony, the Band of the Paris Prefecture of Police, Sinfonieorchester Universität Mozarteum, Bad Reichenhaller Philharmonie, the Meiningen Court Orchestra, and orchestras at the Nuremberg Opera House.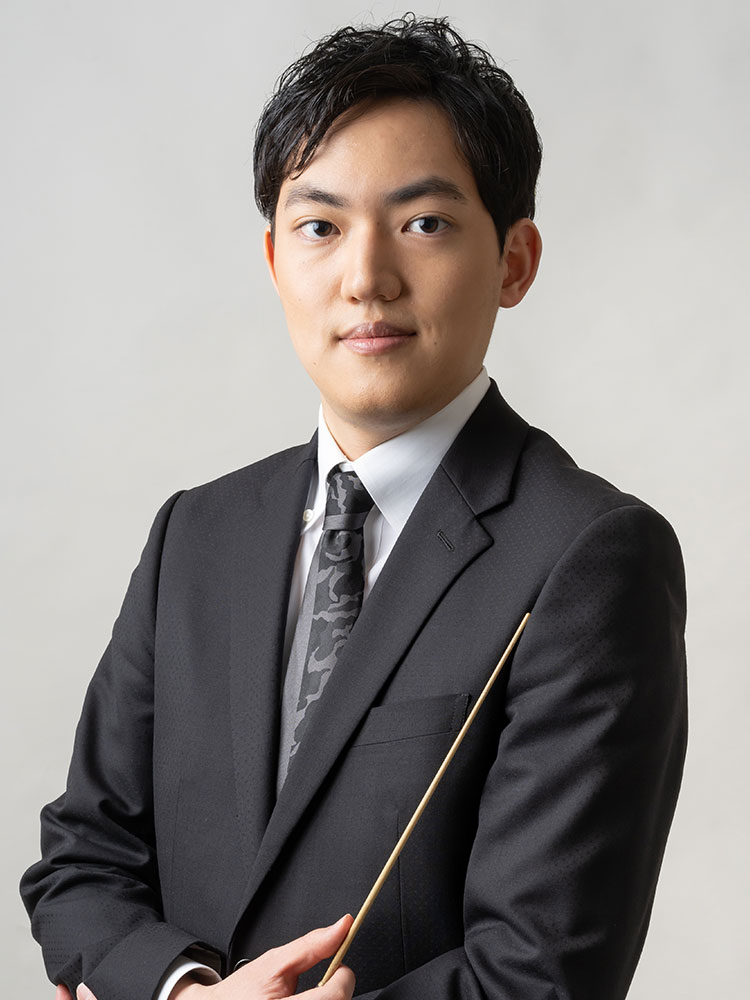 Reoto Takagi

Japan
Born in Sapporo, Hokkaido. Reoto began learning the piano at age three and began conducting when he reached university. He graduated in piano at Toho Gakuen College and performed at the Piano Graduates Concert. He also completed a conducting course at the graduate level of the same university and is a contract conductor under Toho Gakuen College's Department of Music.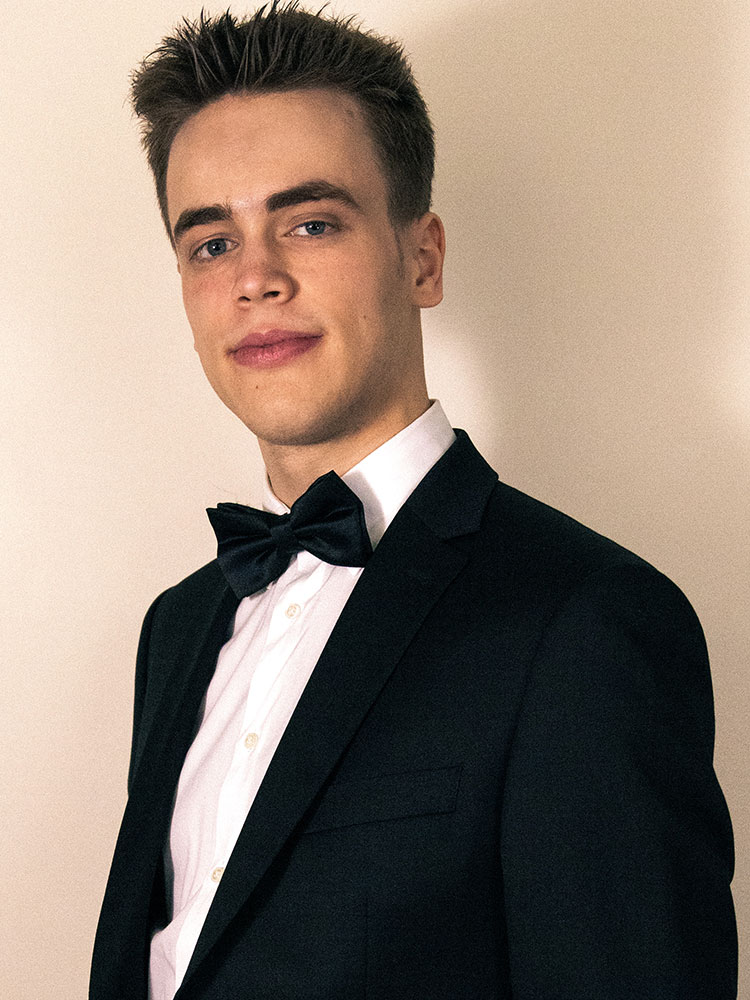 Roman Reshetkin

France
In 2012, Roman earned his Diploma of Musical Studies in violin at the Nice Conservatoire in France and his bachelor's degree at the Conservatoire National Supérieur de Musique de Paris in 2018. In 2016, he began conducting at the Scholar Cantorum in Adrian McDonell's class and graduated with top honors three years later. In 2019, he joined Alain Altinoglu's conducting studio at the CNSM in Paris, where he is currently in his final year of graduate studies. Roman has worked with professional orchestras, such as the Orchestre de Cannes in France, the Evergreen Foundation Orchestra of Taiwan, the French Orchestre de Picardie, and the Budafok Dohnanyi Orchestra of Budapest.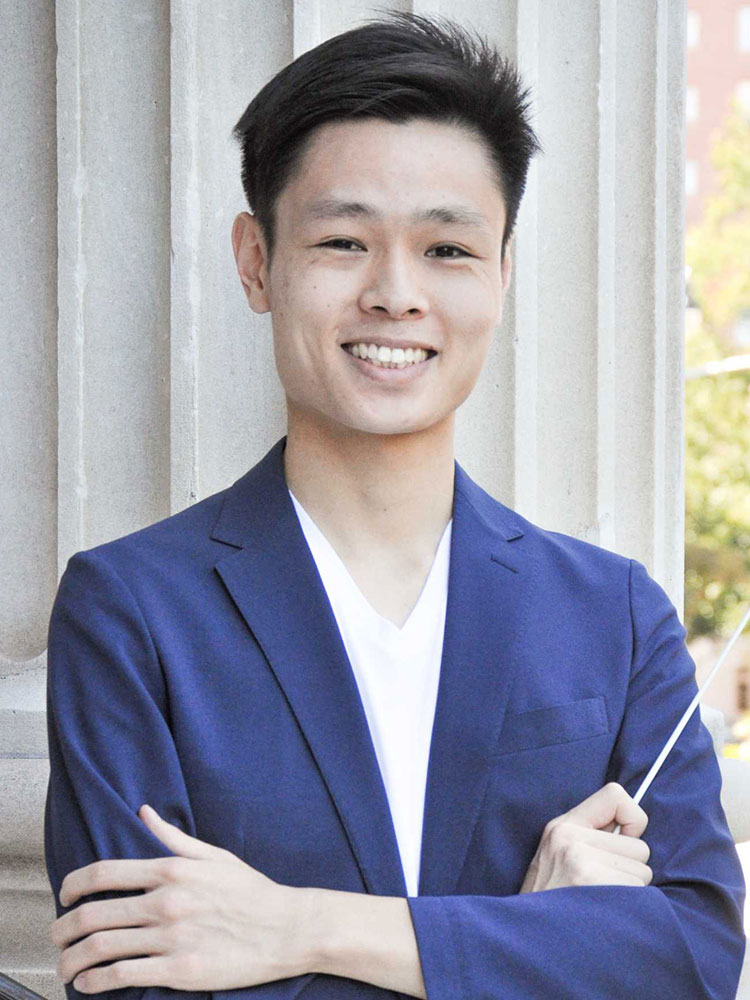 Ryo Hasegawa

Japan
Ryo traveled to the United States in 2014 and graduated from Rollins College, a liberal arts school in Florida, in three years. He is currently pursuing his Masters of Music in Orchestral Conducting at the Peabody Conservatory of Johns Hopkins University.
Not just a conductor, he is also an advocate for the arts: he currently serves as the Graduate Assistant Conductor for the Peabody Orchestra of Johns Hopkins University, Chair and Founder of Mudita Japan, and Artistic Director of Seminole Music Celebration. In 2019, Ryo made his American debut with the Charleston Symphony and served as a conducting intern. In previous years, he has conducted with the Peabody Symphony Orchestra, Baltimore Chamber Orchestra, New Symphony Orchestra (Bulgaria), Tacet(i) Ensemble (Thailand), among others. In 2021, Ryo appeared as guest conductor at the Thailand New Music and Arts Symposium and conducted the world premiere of the Onokoro Concerto for Hichiriki by Masatora Goya. Recognized for his achievements in the arts, he was awarded the 2022 Alumni Achievement Award from his alma mater, Rollins College.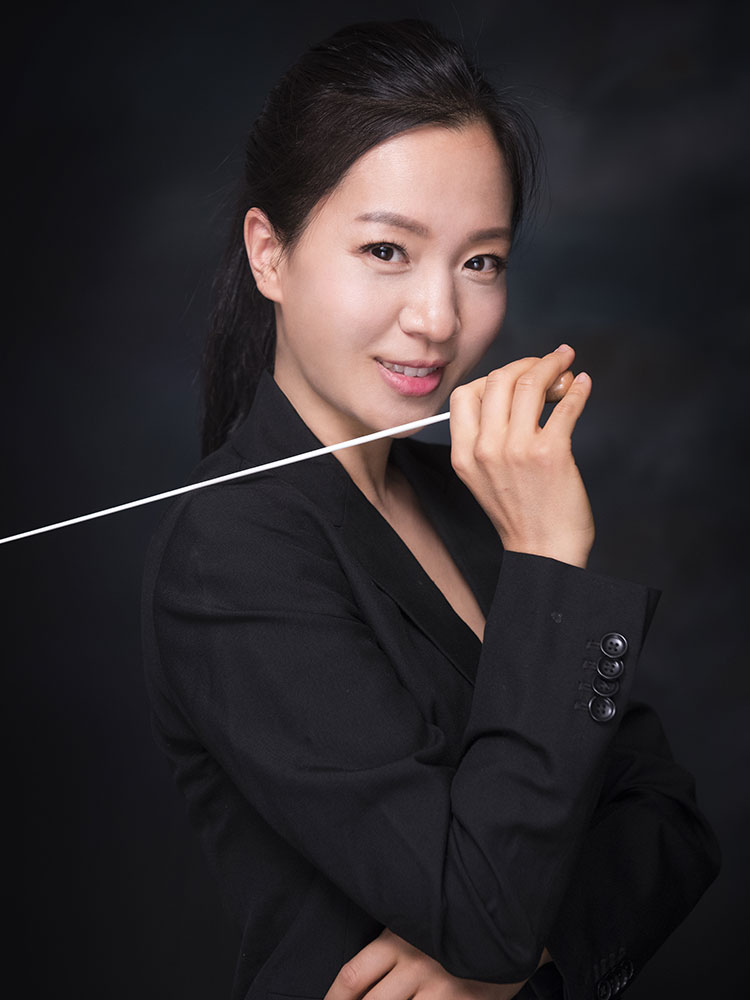 Abigail Koo

United States
Abigail is a graduate of the Manhattan School of Music with a Bachelor of Music. She earned her Master of Music at Indiana University on a Merit Full Scholarship and went on to a Performance Diploma for post-graduate study. After three degrees in piano performance, she undertook doctoral studies in orchestral conducting as a Dean's Merit Scholarship recipient. Abigail is a multi-talented musician, accomplished as an orchestral violinist and conductor.
She is passionate about education and has founded two music schools, one in Cambodia and another branch in Myanmar, to help underprivileged students. She continues to work with NGOs to provide relief for Cambodia and Myanmar through music education, scholarships for young women, and food assistance.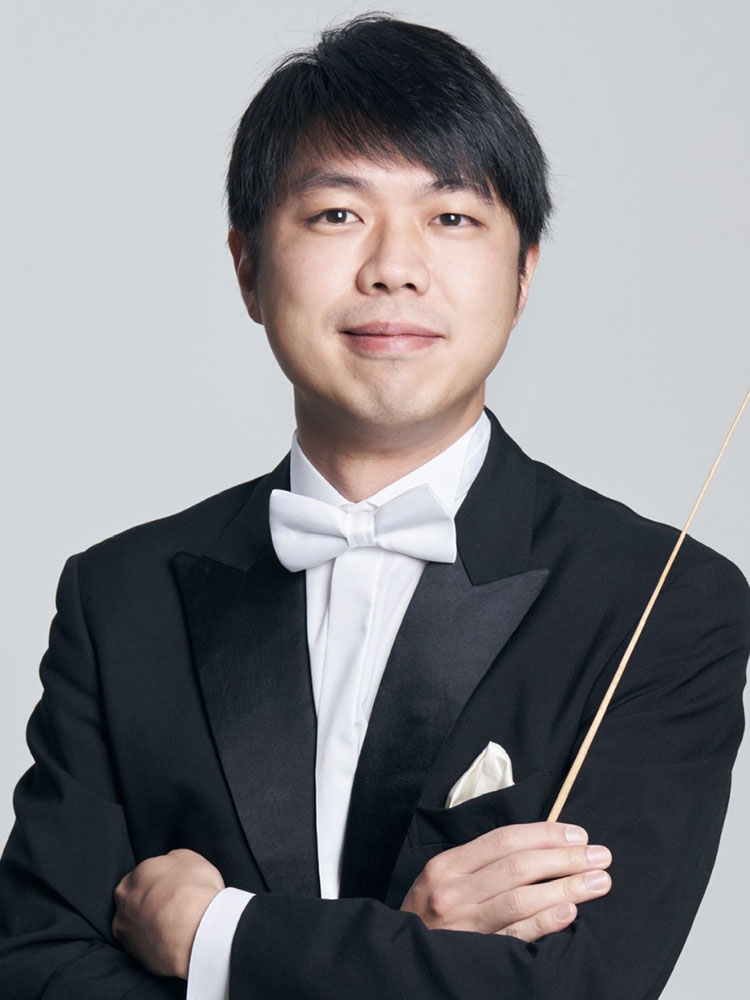 Hiroyuki Mito

Japan
Graduated from Tokyo College of Music and its graduate school with undergraduate and graduate degrees in conducting. While at college, Hiroyuki performed in the Rainbow 21 Debut Concert organized by Suntory Hall, and he conducted the Tokyo College of Music Symphony Orchestra in a performance at the Toso Cultural Hall-organized

Toso Ninth.

He has performed with the Sapporo Symphony Orchestra, Sendai Philharmonic Orchestra, New Japan Philharmonic, Tokyo Symphony Orchestra, Tokyo Philharmonic, Yomiuri Nippon Symphony Orchestra, Kanagawa Philharmonic Orchestra, Nagoya Philharmonic Orchestra, Chubu Philharmonic Orchestra, Kyoto Symphony Orchestra, Kansai Philharmonic Orchestra, and Hiroshima Symphony Orchestra, among others. He has also conducted choirs, such as the Philharmonic Chorus of Tokyo and New National Theatre Tokyo Chorus. Hiroyuki is currently the Chief Conductor of Orchestra Triptyque and conductor-in-residence for the Philharmonic Chorus of Tokyo.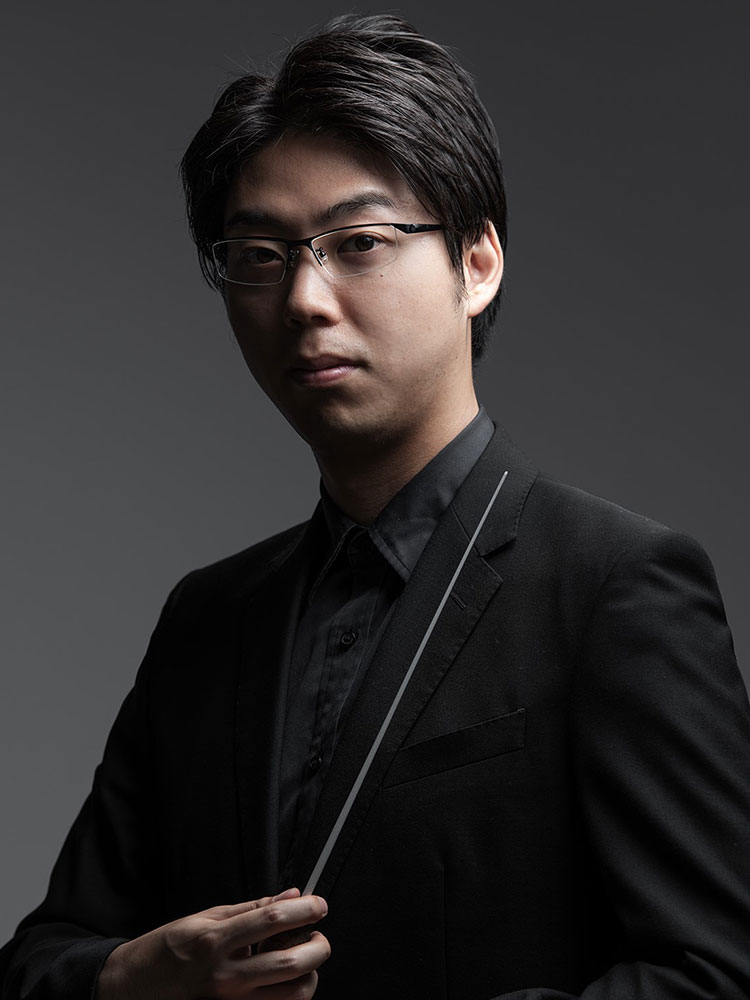 ⓒSmileStyleStudio
Yoshiaki Yamagami

Japan
Graduated from the Kunitachi College of Music and earned his master's degree in conducting at Ueno Gakuen University. Yoshiaki honed his skills at the Tokyo College of Music and in 2019, he was chosen for the Nippon Steel Arts Foundation Young Conductors Training and Support Program, where he worked with the Kioi Hall Chamber Orchestra. In 2021, he served as assistant conductor for the National Ballet of Japan's performance of

The Nutcracker.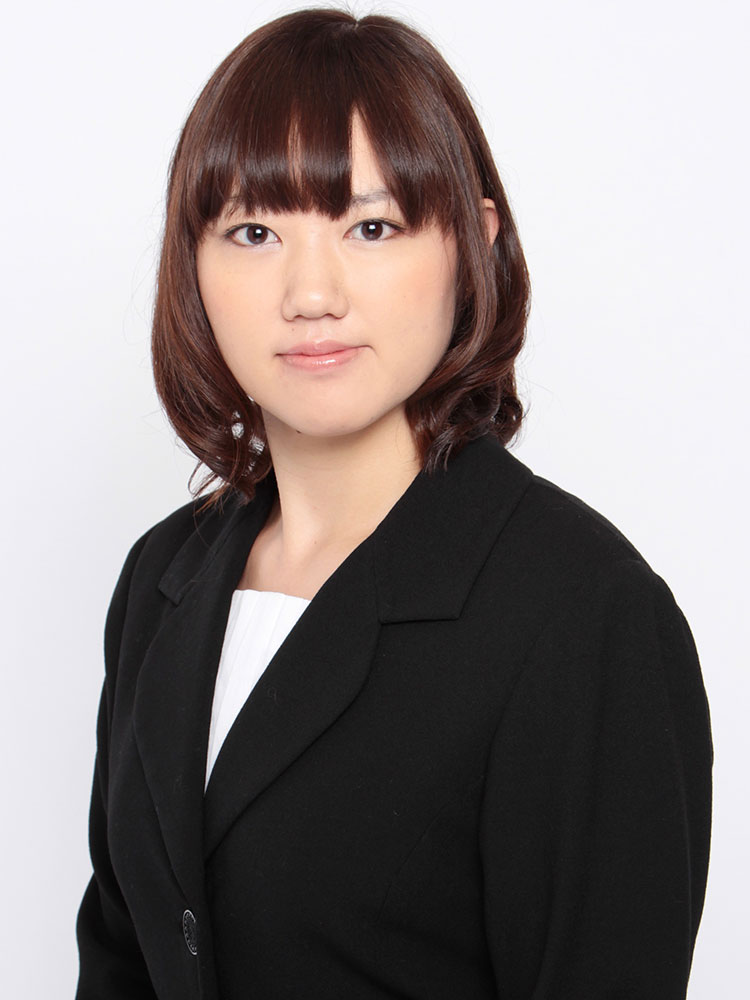 Erika Kiko

Japan
Studied conducting at the undergraduate and graduate level at the Tokyo College of Music. Beginning in September 2017, Erika was appointed Assistant Conductor to Chief Conductor Maestro Paavo Järvi by the NHK Symphony Orchestra and served for two years. Recently, she has worked as assistant conductor for opera performances organized by the New National Theatre Tokyo, Tokyo Nikikai Opera Foundation, Fujiwara Opera Company, and Nissay Theatre, in addition to broadening her horizons through performances with orchestras across Japan.